Your vulnerabilities are also your strengths.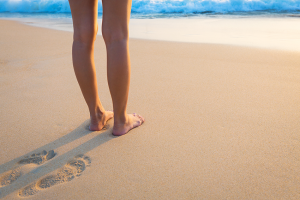 It can be exhausting trying to stay strong all of the time in the face of life's challenges, but you are not alone. We are all struggling in our own way. The fact that you are reading this now shows that you have already found the courage to take the first step. Thank you for being brave enough to reach out and seek help. Whether you are struggling with anxiety, or depression or relationship issues, I'm here to help and most importantly, to listen.
Finding a therapist who 'clicks' with you can be a challenge. Its vitally important for you to be able to trust your therapist and for you to feel like your therapist respects you and accepts you for who your are. Its also important for you to feel like you can talk to your therapist about anything. This is why I offer a free initial consultation, so that you can be the judge of whether we work well together.
---
Why Therapy ?
Psychotherapy can be an effective tool in providing you with the necessary support and training to overcome the challenges you face. By seeking therapy, you are taking responsibility and action to change what no longer works in your life.
As an experienced counselor/therapist, it is my honor to assist you in exploring your core issues and move toward a healthy, fulfilling life. Utilizing a variety of approaches including Cognitive/Cognitive-Behavioral, Developmental, Emotionally Focused Therapy, Existential/Humanistic, Family Systems, Gottman Method, Interpersonal, Jungian, Multicultural, Narrative, Person-Centered, Psychodynamic, Somatic, Transpersonal, I will work with you to create a treatment plan that is customized to meet your unique circumstances.
With honesty and compassion I will work with you to create an open channel of communication. The goal of our therapy sessions together, will be to help you develop the mental fortitude needed to lead a fulfilling and meaningful life.